Statistically most start up businesses will fail in their first year. Of those that survive the initial 12 months a significant number will fold in the second year.
Unfortunately most start up businesses could do with the help of business development professionals at a time when they can least afford it and although there are plenty of commercial enterprises offering help to start ups, most of their services come with a hefty price tag.
Start ups need regular and effective advice especially in those crucial first 12 months, to ensure they are doing all the right things to pave the way to a successful future.
At Anthony Russel we have always provided business development services to our existing client base as a matter of course. We have now tailored a service specifically aimed at new start up enterprises which we call Right Start.
The services Right Start provides are:
• The preparation of the accounts for the first period
• The tax computation for the business for the first period
• The first personal tax return
• Four quarterly meetings starting with an initial consultation
• Unlimited telephone support
In the four quarterly meetings we will discuss:
• The issues concerning the way you trade and the possible tax implications
• Your goals for the business
• How to keep accounting records
• How to measure your success
• Key Performance Indicators and how to use them
• Marketing
• Operations
• Finance
• Systems
…plus any other concerns
Our focus is aimed at helping you to develop and grow your new businesses. We want to ensure that you are equipped with all the facts and figures you require to maximise our business success.
Our goal is to ensure that you don't become yet another statistic by supplying you with all the information and help you need to achieve your true potential. You can look to the future secure in the knowledge that your business is built on the solid foundations needed for sustained growth.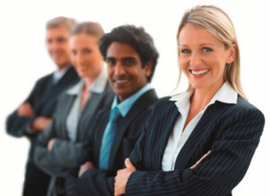 For further advice on Starting Out and how Anthony Russel may be able to assist, please call Tony or Wayne on 01376 550295 or via our contact form.
CONTACT US TODAY